I invite comments and welcome correspondence with scientists and artists interested in molecular subjects. I may be reached at goodsell@scripps.edu.
I currently have a joint appointment at two amazing institutes:
Professor of Computational Biology at the Scripps Research Institute, and
Research Professor at Rutgers University, where I act as Scientific Outreach Lead at the RCSB Protein Data Bank.
cv at NCBI MyBibiliography
cv at TSRI VIVO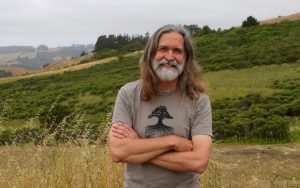 Enjoying a month of painting at the 2018 Djerassi Resident Artists Program.